Developing Our Own Community Land Trust (CLT): Affordable Homeownership on Protected Land
The Kingston Land Trust is a conservation land trust, but since we are in an urban area, we are looking to take on the new role of a Community Land Trust in order to provide permanently affordable homeownership opportunities on our land. The KLT has been studying this model, immersing ourselves in Kingston's housing issues and meeting with stakeholders since 2017.
This year we will begin a community engagement process to orient Kingston to the CLT model and to ask for input how to develop our own version. We hope to partner with the new Kingston City Land Bank to acquire affordable properties.
***Reach out at office@kingstonlandtrust.org if you are interested in helping us develop this initiative! We will also make announcements for upcoming events on this topic***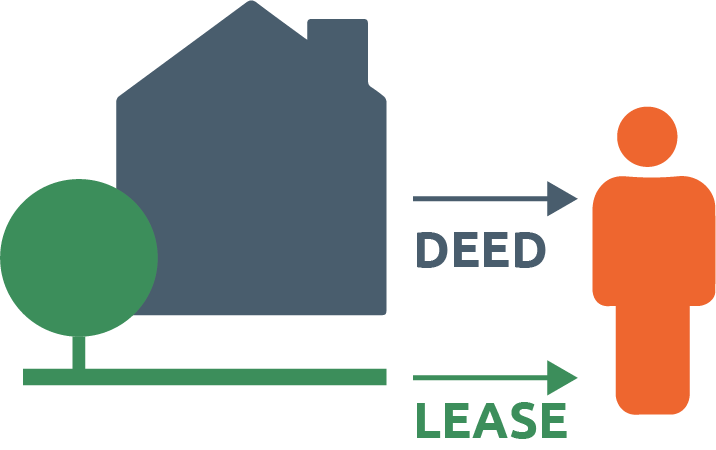 What is a Community Land Trust (CLT)?
CLTs create affordable housing while still allowing low-income residents to build equity as homeowners.  Moreover, because the CLT retains ownership of the underlying land, this housing remains permanently affordable, even as the original beneficiaries of an affordable home price sell and move on.  This long-term, continuing benefit makes CLTs an especially efficient use of affordable housing subsidies.
By locking in permanent access to affordable housing, CLTs can play an important role in countering the market-driven displacement associated with gentrification.  And by stewarding neighborhood land for the public good, not speculative profit, CLTs have played an equally important role in stabilizing communities by preventing unnecessary foreclosures
Source: Democracy Collaborative
View Habitat for Humanity NYC's video overview of the CLT model
---
Learn with us!
A FREE course offered by Grounded Solutions Network
More than 500 communities across the country have adopted inclusionary housing policies with many more under consideration. Join Namon Freeman, State and Local Policy Senior Specialist from Grounded Solutions Network, and housing practitioner guests (to be announced), as they define and discuss inclusionary housing policies—how they leverage market forces, how they can be structured and what they can do—as well as trends and best practices learned from programs on the ground.