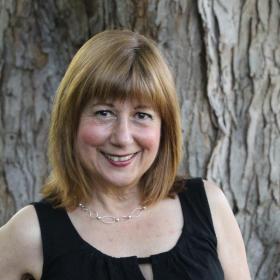 Title
Director, KLT Board of Directors
Bio
A native of Kingston, Andi has proven to be an active member of the community. She has served on the City's Planning Board, was elected to one term as the 1 st Ward Alderman and Minority Leader of the Common Council, and continues to serve on several city commissions including the Kingston Complete Streets Advisory Council and Kingston Local Development Corp. She also serves on the Board for the Kingston Uptown Business Association (KUBA). She joined the Kingston Land Trust in 2012 and became Chair in 2014. In addition, she is an active member of the Kingston Greenline Rail Trail Committee.
In addition to her community involvement, Andi is an Associate Real Estate Broker with Coldwell Banker Village Green Realty, and two time past president to the Ulster County Board of Realtors. She is active with the New York State Association of Realtors serving on various committees including Professional Standards and the NYSAR Legislative Policy Forum, and completed NYSAR's Leadership Academy in 2012. She is a trained Mediator for the National Association of Realtors.
Andi lives in Uptown Kingston with her husband, bassist Tony and their three Westies, Kirby, and Cricket, and Spencer.
Title
Director, KLT Board of Directors