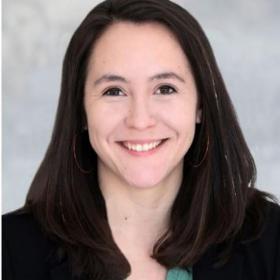 Title
Director, KLT Board of Directors
Bio
Emma started her career as a teacher in sustainability education, and currently studies impact finance at Bard's MBA in Sustainability while working as an analyst at JSA Sustainable Wealth Management in Rhinebeck.  
One of Emma's goals is to deepen her personal and professional advocacy for anti-racism, equity, and inclusion.  For example, by making land acknowledgements in her introductions:  Emma grew up on Lenni-Lenape land in today's Pennsylvania, then spent many years on Abenaki land in today's Vermont, before settling in Munsee Lenape land in today's New York several years ago.
Since learning about the KLT on daily Greenline walks with her dog Quincy, Emma is thrilled to join the board and be part of a team driving social and environmental justice through stewardship of our land.  Emma hopes to leverage her analytical skills and collaborative background to make a positive impact on our local community.
Title
Director, KLT Board of Directors