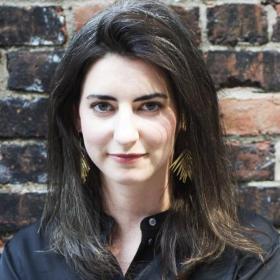 Title
Treasurer, KLT Board of Directors
Bio
Lauren moved to midtown Kingston in early 2019 in conjunction with joining the team at Omega Institute. Now serving as Assistant Director of the Omega Center for Sustainable Living, she leads programming, partnerships, and strategy for the center. Lauren also serves as Senior Strategist and Head of Operations at Reclamation Ventures, a venture studio that invents and invests in people and companies committed to health and racial equity. In the fall of 2022, she will begin her MBA in Sustainability at Bard.
Throughout the course of her career, it has been her passion to support mission-driven organizations that are built to better the world as well as nurture the individual through social and environmental impact movements and programs. 
Lauren is thrilled to join the Kingston Land Trust and is looking forward to leveraging her skills and expertise for the benefit of the community, as well as deepening relationships with neighbors and fellow Kingstonians.
Title
Treasurer, KLT Board of Directors