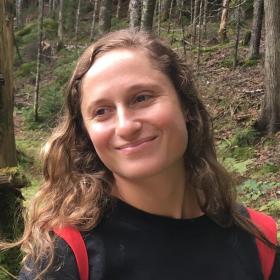 Title
Director, KLT Board of Directors
Bio
Rachel grew up in southern Ulster County and has since returned to the area as an "adult" to be closer to family, nature, and her sense of home. 
She works as a landscape gardener and an Organic and Food Justice Certified farm inspector. She has a professional background in and passion for sustainable and regenerative horticulture, community garden organizing, and immigrant and worker rights.
Rachel wants the development of Kingston and the surrounding area to be true to the realities and dreams of all inhabitants. She believes in change that is equitable, based in local communities, and that amplifies the voices of those with less privilege and advantage.
Title
Director, KLT Board of Directors