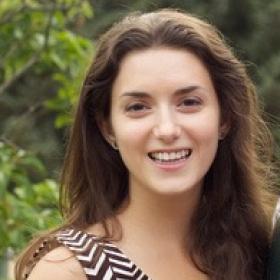 Bio
A life-long resident of the Mid-Hudson Valley, Rayna moved to Kingston in 2018.  In her role as Associate Vice President of Tripi Consulting in Highland, she conceptualizes, writes, and manages direct response fundraising campaigns for nonprofits in the international relief, social justice, and health services sectors.  
Her copy has been featured in seven Direct Marketing Fundraisers Association Award-winning campaigns and one Direct Marketing Association of Washington MAXI Award-winning campaign.  She co-chairs the direct response track at Fundraising Day in New York (FRDNY), the nation's largest one-day conference on philanthropy, and served on its marketing committee from 2014 to 2019.
Locally, she was a founding councilmember of the Kingston Food Coop from 2018 to 2019, serves on the development committee of The Randolph School, and provides fundraising and donor stewardship advice to the Kingston Land Trust and the Hudson River Watershed Alliance on a volunteer basis.  
In her free time, Rayna practices parkour and salsa dancing, hikes the trails in and around Kingston, and works on a personal project to read a book from every country in the world.