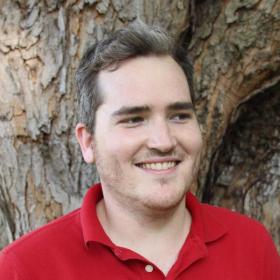 Bio
Pronouns: he/him/él
A Syracuse native, Ted first became acquainted with the Hudson Valley while attending SUNY New Paltz, where he studied International Relations. After graduating in 2013, he spent a summer working on his father's market farm in Northern Michigan, an experience that fostered a passion for community agriculture, local food systems, and sustainability. Since moving to Kingston in 2014, Ted has continued to pursue these interests as a volunteer for the South Pine Street City Farm, a land matching project of the KLT. He has also volunteered and/or had garden plots at the Rondout Community Garden, George Washington Elementary School Community Garden, and the New Paltz Gardens for Nutrition.
Having spent 4 years working remotely in the retirement savings industry prior to the KLT, Ted is enjoying the transition from the corporate world to a role that allows him to be more directly involved with the Kingston community. In his spare time Ted enjoys exploring the Hudson Valley and Catskill Mountains with his partner Gabby.
Role
Ted runs the KLT office and supports the Executive Director in financial management, events and strategic planning. Ted is the initiative lead of the Kingston Greenline.