Featured Initiatives & Programs
Upcoming Meetings & Events
News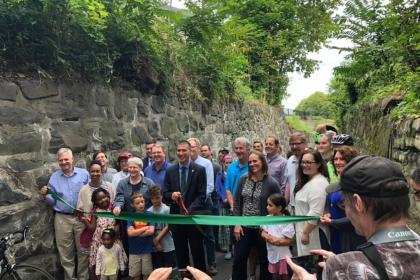 -- "Rock The Block and The Trail Party" Will Be Held 9/21 --   More than 100 community members, including Kingston Greenline partner organization the Kingston Land Trust, attended a ribbon cutting ceremony hosted by the City of Kingston on Friday, September 6th for the opening of Phase 1 of the Kingston Point Rail Trail.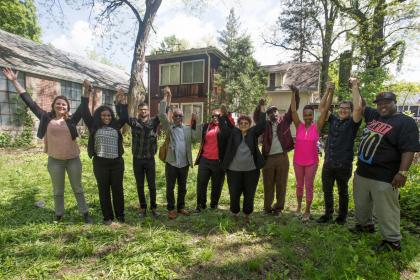 The KLT has purchased 157 Pine Street in Uptown, Kingston; the long forgotten historic African Burial Ground contained within is once and for all forever protected. Now that the site is secured, the KLT will work with partner organization Harambee and the community to restore the grounds and convert the building into an interpretive center for education and reflection.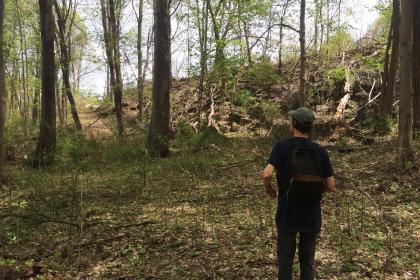 The KLT has purchased 61-81 Gross Street in Kingston from Ulster Habitat for Humanity with a grant for the full purchase from the Open Space Institute. The KLT plans to use this .86 acre undeveloped wooded property as a public space that will provide amenities and respite for trail users and surrounding community.