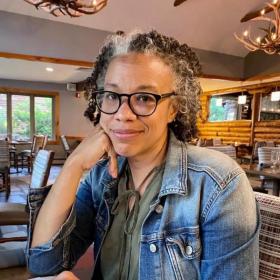 Title
Director, KLT Board of Directors
Bio
Cicily, originally from Queens, NY, has lived in Kingston with her family  for 20 years. She serves on the Board of Friends of Forsyth Nature Center, Kingston Land Trust and has served on the Board of the Junior League of
Kingston.
Cicily has worked at Bard College for 10 years, currently at the Center for Civic Engagement. Prior to working at Bard, Cicily's career centered on nonprofit management with a focus on public relations, community development and fundraising for many organizations including the Elie Wiesel Foundation, Brooklyn Conservatory of Music and Girl Scouts.
In her spare time , Cicily  enjoys the Hudson Valley with her family, volunteering, and training for and running road races.
Title
Director, KLT Board of Directors