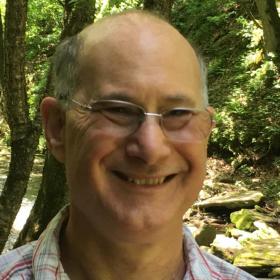 Title
Chair, KLT Board of Directors
Bio
In 2012 Michael gave up a long career in technology and moved up to Woodstock to live full time.  In 2013 he went to work for the Woodstock Land Conservancy managing their conservation easements and coordinating the annual monitoring.  In 2015 Michael was hired by the Catskill Center to open the Maurice D. Hinchey Catskill Interpretive Center.  

He then took on the role of Land Trust Manager at the Catskill Center, where he managed 17 conservation easements and two major nature preserves. He left the Catskill Center in 2018 and now works part-time as the Assistant Director of Finance at the High Meadow School in Stone Ridge.  He recently stepped down as the Chair of the Ten Mile River Scout Museum, a position he held for 9 years.  He remains active on that board and also serves on the boards of the Catskill Mountain Club and the Historical Society of Woodstock.

He is a licensed NYS Guide. He loves to hike the Catskills and is working on his Catskill 3500. Michael has a BS in Environmental Science and an MBA.
Title
Chair, KLT Board of Directors