DEVELOPING Black land access, ownership, STEWARDSHIP and sovereignty
DONATE TO THE LIBH FUND
---
Join the Land in Black Hands Fund Steering Committee: 
This committee, made up of Black members of the Kingston community and surrounding area, will determine how to spend the Kingston Land Trust's Land in Black Hands Fund (currently $18,000)  
If you identify as Black and believe in cooperative ownership and ecological stewardship of land, attend our informational zoom meeting: June 30, 2021 at 6pm!
The Kingston Land Trust is forming this committee to further center the voices and needs of Black people that have been violently dispossessed of land and sovereignty, for generations, across what is known as the USA. The fund provides the opportunity to translate ideas generated over the past three years of Land in Black Hands community discussions into a tangible land-based project in the Kingston area.
The Kingston Land Trust (KLT)'s Land in Black Hands Fund has raised $8,000, and $10,000 has been pledged by an anonymous donor. The Fund was created by the KLT to facilitate cooperative ownership,  access, and stewardship of land by Black community members for land-based livelihood projects with an ecological and community-sourced focus. Such projects are intended to be in right relationship with the land, and with other people of color experiencing systemic oppression.
This includes descendant Nations  of Lenapehoking (lands of the Lenape), and other Indigenous peoples whose lands are nearby. Native, Indigenous, and First Nations peoples are the original inhabitants of what is now known as the USA, and we support their right to sovereignty of and with their ancestral homelands. The Steering Committee will determine how the fund will be used, in coordination with the KLT.
Contact KLT's LIBH lead, Shaniqua Bowden, at shaniqua@kingstonlandtrust.org or send a text to 845-303-6183
---
Seeking land? Find land to use in your neighborhood on our Land Matching Portal
Ask to join our Facebook group here.
Listen here to Shaniqua discussing the Land In Black Hands Program on Radio Kingston's "No One Like You" show on 9/7/2020
During Black History Month In 2019 we launched our first annual Land in Black Hands event (in collaboration with the Hudson Valley Farm Hub and Scenic Hudson) and, after a second event during same time in 2020 where we asked what ideas community members of color have for land access and ownership.
2020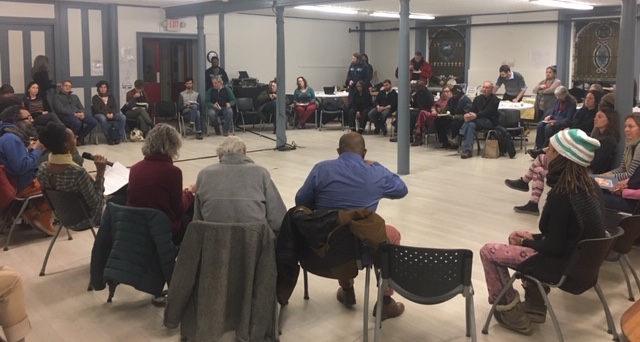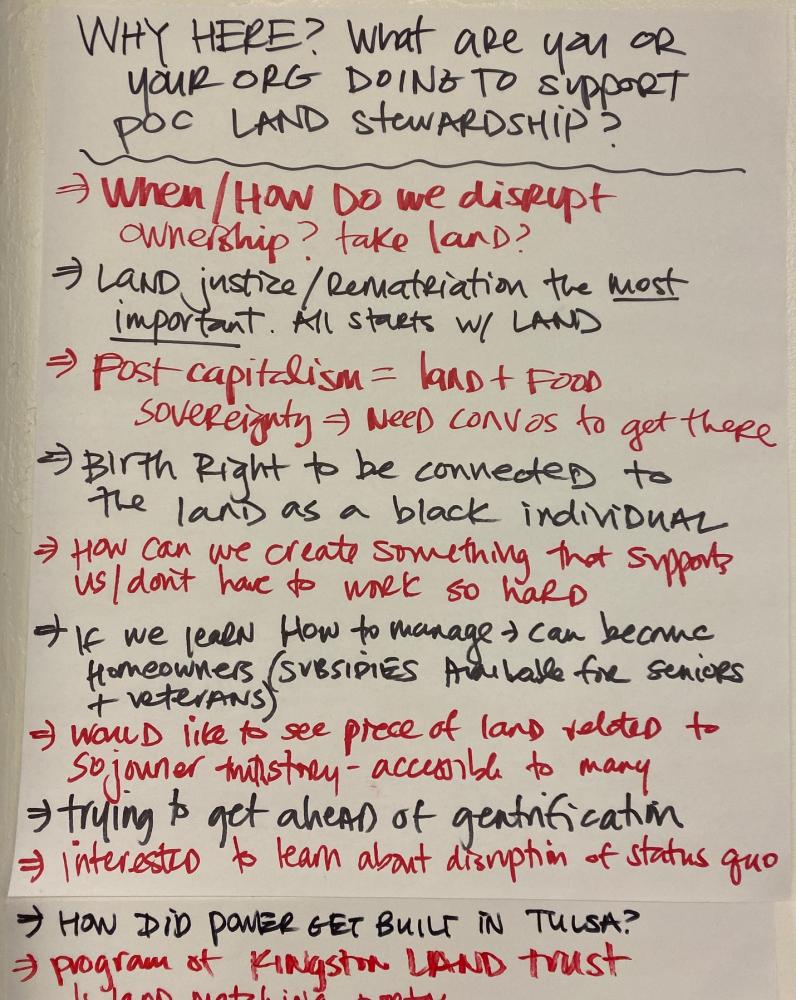 2019