We have succeeded in protecting the Pine Street African Burial Ground!
Thanks to community support of over 250 contributions, we were able to raise $140,000 to purchase the site. Now that the site is secured, the Kingston Land Trust and our partner organization Harambee still need your help to raise the remainder of our $200,000 total goal for 2019 towards converting the site into an interpretive center. 
DONATE HERE TO HELP RESTORE THE PINE STREET AFRICAN BURIAL GROUND
Your contribution will help support the following: 
-youth engagement
-filming for a documentary 
-art installations and programming 
-stewardship of the site 
Thank you for your votes: We won!!
On September 24, 2019 the Kingston Land Trust was awarded the $20,000 that was allocated for Midtown in the City's participatory budget for the collaborative project: Pine St. African Burial Ground youth development program for design and community engagement. This is project proposed by KaN Landscape Design, and the Kingston YMCA Farm Project to the Kingston Land Trust and Harambee will be filmed by Growing Films. Stayed tuned for the announcement of the first community meeting this fall.


The Vision for the Cultural and Interpretive Center:
Together with Harambee and in collaboration with other organizations we will run community programming for all ages that will orient visitors to the history of the site and the region. We will be hosting programming on the land until the center is established. The eventual center will house a gallery, a lecture and screening area, a research station and an office for program staff. 
The Vision for the Grounds:
The Burial Ground site has a rear lot that needs to be cleared of overgrowth. Then we will use Ground Penetrating Radar to determine if there are graves on this piece of land too. Once we know the location of the graves, we will begin a design process for the grounds that will include landscaping, a new fence, a sitting area for reflection, sculptures, interpretive signage and other amenities. We will be hosting a community design process this fall winter and spring to come up with a master plan for the site.

Bringing History to Light
On May 23rd, 2019, we purchased 157 Pine Street (and Rear Property) in Uptown, Kingston, forever protecting the long forgotten historic African Burial Ground contained within. We had asked the bank to pull this pre-foreclosed property from auction in November of 2018 and hold it while we raised awareness and funds needed to purchase this unmarked historically significant site. Now that the site is secured, the we will work with partner organization Harambee and the community to restore the grounds and building as an interpretive center for education and reflection.
More than 125 years ago, this burial ground was portioned off for private ownership when the borders of the City of Kingston expanded into the surrounding rural area. Its existence has not since been officially acknowledged despite robust historic documentation and the findings of human remains of African origins. Recently, staff at SUNY New Paltz's Geology department used ground-penetrating radar to survey the site: The results indicate countless graves onsite that have long been ignored.
Just as the African Burial Ground National Monument was established in New York City after human remains were discovered, this land in Kingston can now receive due acknowledgement as part of the erased history of the black experience in the Hudson Valley. This effort recognizes that 2019 is the 400th anniversary of the arrival of the first Africans to be sold into bondage in North America and the Protect the Pine Street African Burial Ground Coalition sees the re-dedication of this site as one way to begin a healing process.
Loading...
INITIATIVE PARTNER 

Click HERE to join Harambee's Coalition to Protect the Pine Street African Burial Ground!
INITIATIVE COLLABORATOR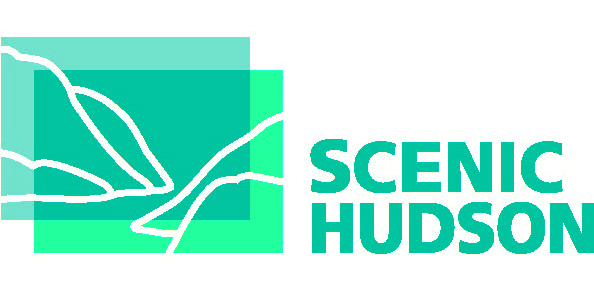 • Lester and Phyllis Epstein Foundation
MAJOR CONTRIBUTORS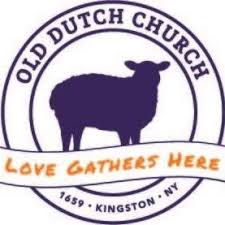 SPONSORS
GUARDIANS - $1000+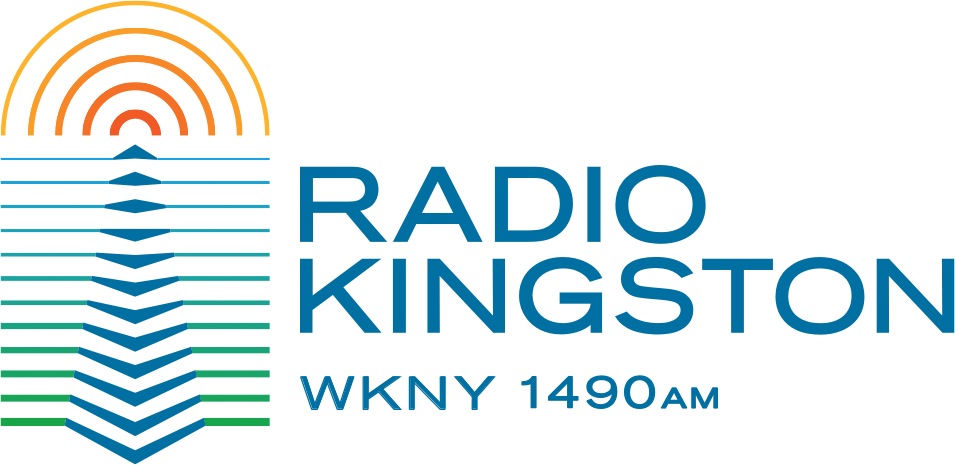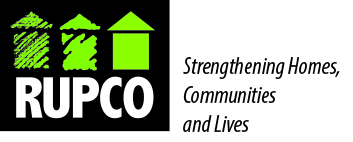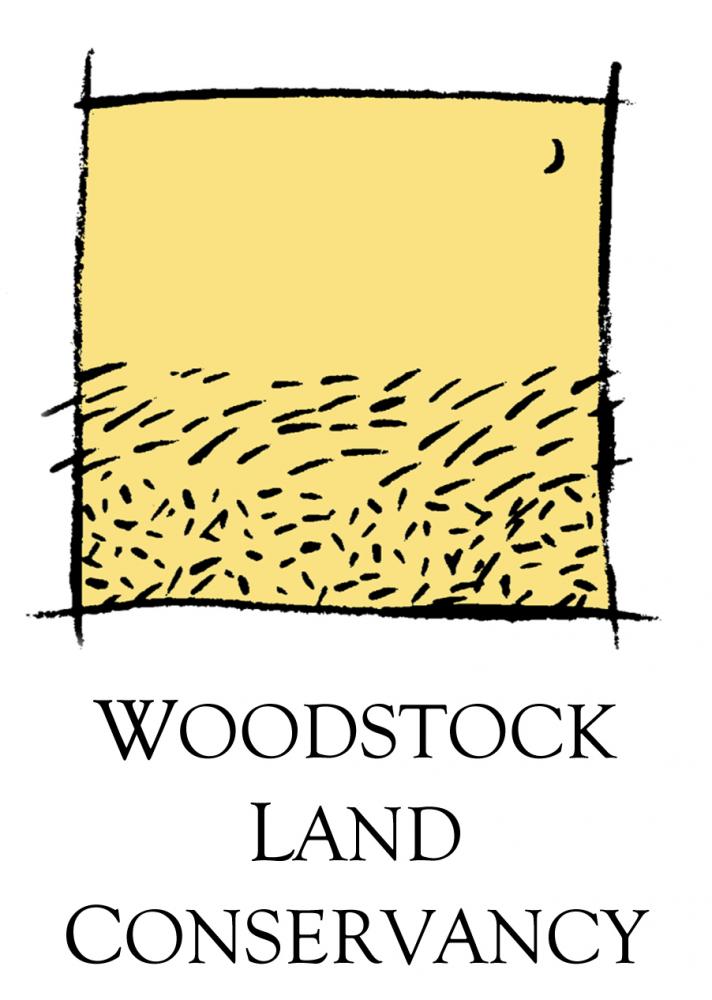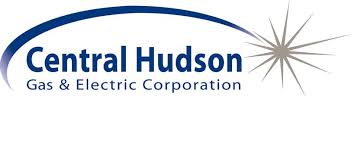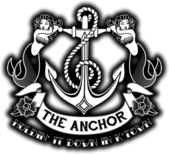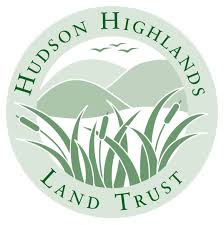 • Mid-Hudson Jews for Racial Justice
---
ALLIES - $500+

• John Hallstein Carpentry
---
SUPPORTERS - $250+

     
      
• City of Kingston Common Council
---
Other Corporate Donors
Wild Earth, Hudson Valley Circus Arts, Exceedance LLC, 20th Century Furnishings, A.G.I. Agency Inc., Center for Creative Education, Hudson River Maritime Museum, Keeping Up LLC
---
In-kind Donations (Goods & Services)
Thomas H. Benton - legal services
SUNY New Paltz - ground penetrating radar
Livelihood Magazine - advertising
Kristopher Johnson - photography
---
INDIVIDUAL DONORS
Abigail Thomas, Alice Quinn, Amy Milano, Amy Trompetter, Ana Jimenez (in memory of Demetrio Jimenez), Andi & Tony Levin, Andrea & Cristopher Livecchi-Gatzke, Andrew Hersh, Angie Hogencamp, Anna Antoniak, Anne Bailey, Anne Hudson, BenJamin Schrank, Blair Goodman, Brent Felker, Brian Woltman, Callie Jayne, Carla Lesh, Carol Warren, Carrie Schapker, Cheryl Demuth, Chris Parent, Christopher Fenichel-Hewitt, Claudia Forest, Constance Rudd, Dan Shapley, Daniel Fiege (in honor of Pauline Oliveros), Daniella Jackson (in honor of Micah Blumenthal), David Linnard, Debra Bresnan, Denise Murphy, Diana Zuckerman, Dimitri Galitzine, Ed Blouin, Elissa Krauss, Ellen Kelly-Lind, Emily and Elena Puthoff, Emily Vail, Erica Baron, Estyn Hulbert, Eva Tenuto, Evelyn Wright, Fawn Tantillo, Felipa Gaudet, Francis Palmieri (in memory of Valri, Warren & Gloria Simmons), Geoffrey Miller, Giordana Grossi, Harrison & Karen Griffin, Hayley Downs, Hillary and Owen Harvey, Ida Hakkila, Jacinta Bunnell, Jacqueline Oster, James Porter, Jane Abrams, Jason Lord, Johanna Dun-Sones, John Crews, John Hallstein, Joni Jones, Jordan Scruggs, Joseph and Olana Oconnor, Josie Baucom, Judith Davis, Julie Novak, Karen Peters, Karen Ranney, Karen Washington, Kate Vanbaren, Kathleen Murray, Kathy Mellert, Ken Nystrom, Keri Hostetter, Kevin Bryant, Krystell Bullock, Lara Giordano, Laura Foss, Lee Bernstein, Leola Specht, Leslie Gallagher, Liliana Vogel, Linda Reznick, Lisa Brodhead ("To all my ancestors known and unknown"), Lisa Collins, Lydia Dejohnette, Lydia Newcombe, Lynn Eckert, Maggie Williams, Mara Kearney, Marc Rider, March Gallagher, Margaret Weidemann (in honor of Tim Weidemann), Thomas Weidemann (in honor of Tim Weidemann), Marissa Marvelli, Marlene Furtick (in memory of William & Blondena Furtick), Martine Green-Rogers, Mary Redmond, Maxanne Resnick, Meg Murphy (in honor of Tyrone Wilson of Harambee), Micah Blumenthal, Michael Erwin, Michele Hirsch, Michele Muller, Myrna Greenfield, Nan Tepepr, Pamela Malcolm, Pat Strong, Paul Mersfelder, Rachel Winograd (in memory of Georgia West), Rebecca Rojer, Richard Frumess, Richard Gromek, Robert Caserta, Robert Dietrich, Robert King, Rosalind Dickinson (in memory of Beatrice Day), Ruth Katz (in memory of Herby Williams), Sally Bermanzohn, Salvatore LaBruna, Sari Botton, Scott McIntosh, Susan H. Gillespie, Susan Hereth, Susan Holland, Susan Richmann, Suzanne Holzberg,Theresa Widmann, Tom Mawhinney, William Lytle, Yoel Eisenstadt (in memory of Joseph and Helen Eisenstadt), Zoe Margaret Moffitt, Frank Futral, Dezi Hall, Aimee Gardner, Giovanna Righini, Paul & Carol Auer, Carla Becker, Ellen Butowsky and Seth McKee, Janet Cusack, Leslie GallGher, Anna Harrod, Alexandra Pryjma, Eric Winchell, Michelle & Noah Gullickson, Maxine Kamin, Amy Day, Caitlin Salemi, Sara Eckel, Maxanne Resnick, Dan & Liz Strickland, Jamie Meinsen, Peg Bauer, Peter Demuth, Neville Bean, Kristen Wilson, Kendra Haven, Michael Torres, Morgan Coy, Elizabeth Berardi (in honor of Ella Lindsay), Zed Lucienne, Stephen Busch, Minya Dejohnette, Roy Wang, Scott McIntosh, Carmela & Matt Munisteri, Arlene Reynolds, Paul Tully, Kevin O'Connor, Beth and Ari Goldstein, Jeff Jones, Andrew Kirschner, James Richmond, Nicole Wooten, Elizabeth LoGiudice, Janet Solow, Sarah Brainard, Jeff Jones, Michele Dean, John Evans, Mary Leonard, Lynne Rosenquist, Anne Bailey (in honor of Tyrone Wilson), Andrea Stern, John Doyle, Tyler Carlson, Jo Shuman (in memory of Raymond Shuman), Katherine Hite (in honor of Black History Project Committee of Poughkeepsie), Michael Wilcock, Diane and Debra Pineiro-Zucker (in honor of Black Lives Matter), Mary Jane Nusbaum (in memory of Sanford Nusbaum), Carl Parris, Lucille De Bonis, Toby & Anita Campion, Brian Patterson, Scott Reynolds, Janice Velasques, Bethe Myers, Amy Myslik (in memory of Karen Myslik), Trish Hawkins (in honor of Renelle Brown)
Print/Web
Black Press USA 6/29/2019
Hudson Valley One 6/21/2019
Daily Freeman 6/15/2019
Mid Hudson News 3/26/2019
Daily Freeman 3/21/2019
Hudson Valley One 2/18/2019
Mid Hudson News 2/13/2019
Daily Freeman 2/13/2019
Radio
KZE Radio 
3/20/2019 - The Midweek Meetup - KLT Executive Direct Julia Farr discusses her background, the work of the Kingston Land Trust, and the effort to protect the Pine Street African Burial Ground with host Will Baylies. 
WKNY Radio Kingston
Public Service Announcement - running regularly through February and March 2019
Community Corner with Christine - 2/27/2019 - This week Christine Hein, executive director of People's Place, is joined by Shaniqua Bowden and Greg Shaheen of the Kingston Land Trust. The conversation covers the mission of KLT, it's origins and the important and immediate issue of preserving the African Burial Ground on Pine Street in midtown.
Jimmy Buff Loves You - 2/18/2019 - Odell Winfield of Harambee and the A.J. Williams Meyers African Roots Library along with Julia Farr of the Kingston Land Trust join Jimmy Buff to talk about saving an African Burial Ground on Pine Street in Midtown Kingston.
La Voz - 2/14/2019 - KLT Conservation Coordinator Greg Shaheen discusses (in Spanish) the African Burial Ground with co-hosts Mariel Fiori and Antonio Flories-Lobos. 
Speak Out - 1/5/2019 - Host Shane Gallo chats with Professor Joe Diamond and Shaniqua Bowden, Outreach Coordinator of the Kingston Land Trust about a very important upcoming project and necessary community initiative: the Pine Street African Burial Ground.
WAMC Northeast Public Radio
2/28/2019 - Part 1 - Kingston Land Trust Fundraises For African Burial Ground
3/1/2019 - Part 2 - Kingston Burial Ground: Reclaiming History
6/27/2019 Kingston Burial Ground: Looking Forward
WGHQ Kingston Community Radio
2/22/2019 - Hosts Christine Hein and Ken Brett discuss the African Burial Ground with members of the Kingston Land Trust and Harambee.
2/5/2019 - Members of the Coalition to Save the Pine Street African Burial Ground discuss the project with hosts Nina Postupak and Cameron Rylance for Black History Month  
On TV
Spectrum News - Air date: 2/14/2019  
Daily Freeman - Video of 6/15/2019 Community Gratitude Ceremony
In 2010, the Kingston Land Trust, in partnership with the AME Zion Church and the Kingston Veteran's Association, initiated a re-dedication process of the Mt. Zion Cemetery, which had fallen into disrepair after decades of neglect. This process included historical research, an awareness campaign, and a ceremony in 2011. Nearly 200 people attended the Re-dedication Ceremony, including family members who drove from as far away as Washington DC. The site continues to be cared for by the Kingston Veteran's Association.
The Zion African-American Cemetery, located on South Wall Street, is the second African American Cemetery in Kingston. It represents the key component of the history of the African American community in Kingston from the mid 19th Century onward. The earliest documented grave is believed to date to circa 1856 while the latest is believed to be 1967, the approximate period of significance although the cemetery has been said to date back earlier. 
A list of approx 90 persons known to be buried here was drawn up from research in the 1980s. The cemetery contains names of many of Kingston's early African American families and includes Dutch and French Huguenot surnames of Ulster County families for whom their family members had likely once served as slaves and as such forms a vital visible legacy for Kingston's African American community. In addition, a notable number of veterans are buried in this cemetery including numerous Civil War veterans who served in the US Colored Troops, 20th Regiment. 
The cemetery has the potential and probability of illustrating lifestyle and traditions of Kingston's African American community and encompassing important information relevant to the study of the material culture and social history of this community over an extended period and thereby reflecting historic associations from Kingston's early period of settlement through the end of the period of significance, as well as containing the graves of members of the USCT 20th Regiment whose activities helped determine the course of events in national history during the Civil War.