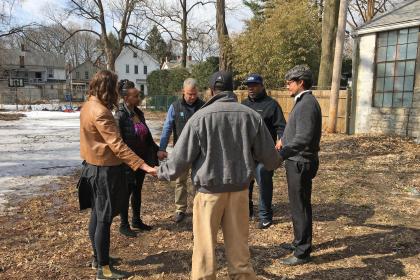 The Kingston Land Trust (KLT) has received a contribution of $40,000 from Scenic Hudson toward the protection of the Pine Street African Burial Ground in Kingston, as well as a contribution of $10,000 from the Old Dutch Church.
News about:
African Burial Ground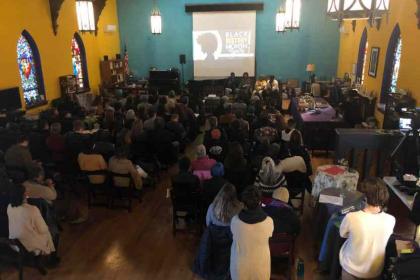 On Sunday, February 17, 2019 Black History Month Kingston, in partnership with the Kingston Land Trust, The Hudson Valley Farm Hub and Scenic Hudson presented The Possibility of Land in Black Hands, a discussion about land access and economic development strategies in black communities.
Speakers shared their experiences...
News about:
African Burial Ground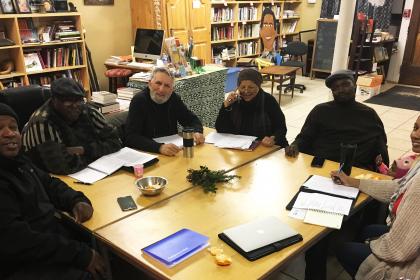 $200K Fundraising Campaign Kicks Off During Black History Month Kingston: The Kingston Land Trust has committed $40K and Harambee's Coalition is helping to raise the remaining $160K
News about:
African Burial Ground